Below you will find an article published by the Fairfax County Times on Broadway star Keven Quillon's visit to our studio!
Coming from humble beginnings, Keven Quillon was always able to find a way around "you can't" and find the resources to grow as a male performer: "I wanted to be in the band, because I saw my cousin in it. Then I went into the step team. I was the only white boy on an all-black step squad at Albemarle High School. I just kind of figured out that I loved being out front, doing something different. So, even with the step team, people were like, 'You're white; you can't be on the step team.' And I was like 'Yes, I can.' I grew up in an all-black neighborhood until I was in high school. I had a single mom; she worked three jobs; my friends were black. That was another thing in high school that I was like, 'Yes, I can do that.' And I did it for all four years that I was there. And that kind of led me to tap."
Quillon, who grew up in Charlottesville, Virginia and went to James Madison University (JMU) for theater and dance with a concentration in musical theater, teaches at the Metropolitan School of the Arts every summer. His class was on Monday July 30, "The camp is two weeks, to my knowledge. Week 1 is this week, right now. And then, we're week 2 next week. I'm coming down on my day off; it's really great that they work around our schedules to bring us down there to work with them," said Quillon.
We spoke over the phone and one of the first things he shared that he was a shy kid: "I would turn red and start sweating if I had to talk in front of the class, but becoming someone else, and knowing that it wasn't me; it kind of allowed me to be freer onstage. (laughs) And so, I could become these different characters and people and explore my personality that way."
After watching him onstage, people used to tell him, "You're going to be on Broadway!"
People predicted you would be on Broadway. What qualities do you think take people to Broadway?
QUILLON: I would say number one, you have to be driven; you have to be a laser beam, because just like the story I told you about the step team, people are being like, "You can't do that, you're white. You're not right for that." That's the same thing on Broadway, it's like: "You're too short for that show." Or, "You're too fat. You're too this; you're too that." And you have to be able to say, "No, I'm not. I'm still going to go in." And I tell that to the kids every summer that I come teach. And I've seen them grown. And one of the students right now…he's in "Mean Girls," his name is Ben Cook. I started teaching him at nine years old at Metro and now he's on Broadway. And I go to my theater at "My Fair Lady" and I pass him while he's going to "Mean Girls." And I remember being like, "Listen, they are going to tell you 'no' over and over again." You have to be able to say, "No, I will go out for that even though you say I can't, because I have the goods." And you have to convince people that you're right for things sometimes. People don't have an imagination. Number one is just showing up and not taking "no" and not freaking yourself out, as far as like getting to auditions and going to Broadway. (laughs)
It looks like you enjoy teaching too.
QUILLON: Yeah, I love teaching. I've had great teachers in my life. One is teaching there
[at Metropolitan School of the Arts (MSA)] this week, and I'm really sad; I'm going to miss him, José de la Cuesta. He has been a mentor of mine as well and is still teaching and is an amazing choreographer. And the choreographers and directors I've worked for on Broadway even, some of them aren't really teachers, you know. (laughs) But a couple of them are, even in the studio, when we're learning the show, it's like you're in class. And you're learning, but you're working on a big Broadway show. I think I've been influenced by those teachers because they don't just show up; like Jose does not just show up and teach you steps. He teaches you how to become the people doing the steps. Steps are just steps. If you're a performer, you have to embody what that particular dance or that particular show is and you can't really teach that just by doing it. You have to come at it from every angle for those kids in the class so they can picture where they are, what the scene is, what their objective is in doing this kick ball change to the right, I don't know. (laughs) Why are they doing that turn; why are they looking to the right, at that person that's not there? You know what I mean? It just makes you a better performer. They care so much. So I think that's why I enjoy teaching. I haven't yet gone into a full-time teaching position because I've been so fortunate in my performing career. And you know, maybe one day, I will transition fully to doing that. But it is fun for me to come down and say, "Hey guys, I am currently in this show, and I'm going to teach you the audition for this show. Or, I was in "Grease" on Broadway ten years ago and this was what our exact choreography was; you're doing the choreography that we did on Broadway. And the kids just light up, because they're like, "Oh my gosh, I'm doing this! And if he can do this on Broadway, I can do this." I feel like that light was in Ben Cook, actually. Now he's done…I don't know how many Broadway shows, and he's so young. And you just never know who you're going to influence and be a part of their journey.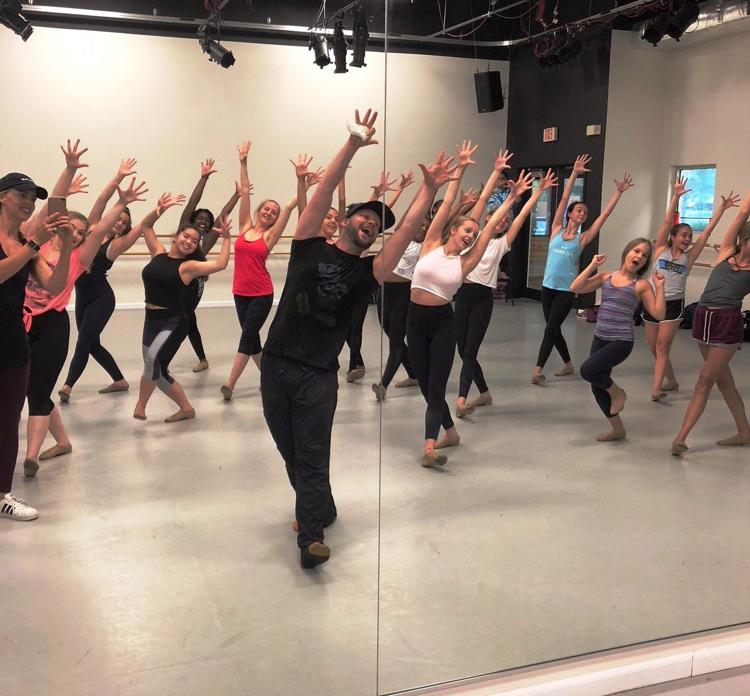 What are the names of the classes that you are teaching at Metropolitan?
QUILLON: So, I'm teaching three master classes. I'm teaching a beginner level musical theater class and an intermediate level and an advanced. This time, it's all dance classes. And so, I'll be teaching them exact Broadway choreography that I've done in shows. For little kids, I'll be teaching them something from "Annie," I was in "Annie" on Broadway, so that'll be a fun combination for them. I'm teaching some "Bandstand" and some "Nice Work if You Can Get It" original choreography from Kathleen Marshall. This time it's three dance classes, before I've come down and the kids will do their audition pieces for me, and I help them be more specific, you know, what they're doing with their voice, etc.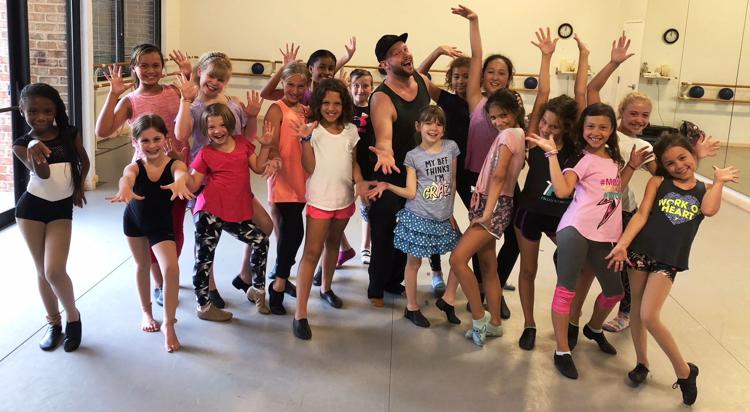 Do you have any advice for parents?
QUILLON: My advice is to encourage your children to do every single thing that comes into their minds at this age. You know, when you get to college, you don't have the luxury. Like in high school, like I said, I did every single club I could. I was in school before school and I stayed after school. I just loved everything that I was doing: marching band, jazz band, choir, jazz choir, step team, the plays, Key Club, peer counseling. Anything that came upon my plate that I was interested in, I had a mom who was like, "Yeah, we'll make that work. Yes, I'll wake up early and take you to school early so you can be at that rehearsal. Yes, I'll pick you up at 11 pm after your play rehearsal. And just encouraging; that costs nothing, to encourage your children and to see an interest. Because that interest, even if they don't make a career out of it, going to a program like this, Metro, just teaches you how to be a better person. Even if you don't become a professional performer, you're learning how to work with people, you're learning discipline, you're learning health, you are training your mind to pick up things. It's the encouragement and the support, that if you don't have that, you'll never…that's a number one. All parents can do is support and encourage. It's a lot of work (laughs); I won't deny that. And I bow down to parents that have kids in the arts because it's a lot on them. But if I had a kid, which I don't, and I saw a light and excitement in their eyes about what they were doing, I would do anything in my power to make it work.
I felt energized talking with Keven and I am sure his students feel the same way; probably the best way to end this conversation is by sharing a quote from his famous student, Ben Cook!
"I was inspired by Keven and his teaching style because it put an emphasis on both the choreography and the business side of what we do. Now we're friends, working on different shows on Broadway, and I'm teaching as well. You hear a lot in this business about paying it forward, and I'm so grateful that I get to share the lessons he and others at MSA have taught me about dance and this world we live and work in." – Ben Cook, former MSA student